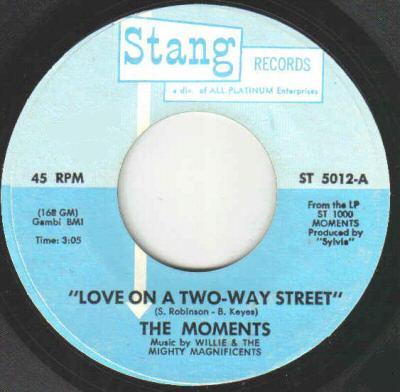 One morning in 1968 a young Yankee, Sylvia Robinson, rushed into work to tell her colleagues about a dream she'd had. This dream was the birth of 'Love on a Two-Way Street'; a song she co-wrote, produced and passed into the capable hands of fellow city-dwellers The Moments.
*

The Moments - Love on a Two-Way Street
*
Two years later and the record had sold over a million copies, peaking at number 3 in the US Hot 100.
With the exception of less impressive covers by Stacy Lattishaw and Gloria Estefan, the song has never left the heart of New York City. For years it sat gathering dust, patiently waiting for its melody to be sampled, revived and transformed into a chart topping hit.
Oh and you'll never guess what happened?
6.

Jay-Z Feat. Alicia Keys - Empire State of Mind
[Mediafire]
If you're an incredibly strange human being and love initiating 'anti-music campaigns', you stand absolutely no chance against Chromeo. They're true masters of combining bouncy basslines, 80's drum loops, playful synths and whimsical guitar solos that, altogether, could easily influence some joyous spontaneity.
Well, they only went and did it again this year with the unpremeditated release of 'Night By Night'. Where the original finds its purpose at the peak of a Montreal houseparty (when everyone's up 'dancing' and spilling Budweiser all over the carpet), Skream's stripped down remix takes us deeper into the night and through the bleak, desolate streets of Croydon (whilst smiling nostalgically and being sick out the cab window).
5. Chromeo - Night By Night (Skream Remix)
[Mediafire]